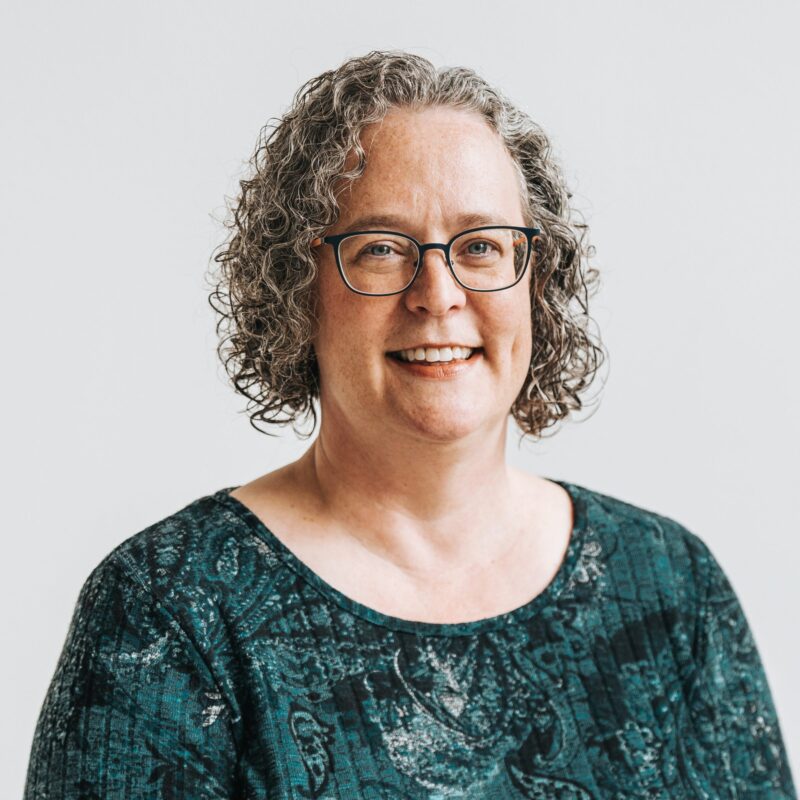 "I believe in neighbors helping neighbors – that we all have something to share and we all need a hand sometimes.  I'm inspired every day by the way this community comes together to make sure that all their neighbors have enough to eat." - Julie
Julie Hambuchen joined the Food Share in 2014 because she values its commitment to testing new solutions to the complex problem of why people go hungry.
She specializes in strategy development, data analytics and team-building. Previously, Julie worked for 15 years at Mercy Corps, an international relief and development organization, and at Habitat for Humanity.
Julie was born and raised in the Willamette Valley, and is a graduate of Willamette University.  She enjoys reading, traveling and spending time with her husband and two children.